Auburn Public Theater was selected in 2013 by the New York State Council On The Arts (NYSCA) to be the administrative site for its five-county decentralization grant program.
Through Finger Lakes Community Arts Grants we regrant over $89,000 for the arts in Cayuga, Seneca, Wayne, Yates, and Ontario Counties.
The Decentralization Program was developed to ensure New York State's cultural funding reaches every part of the state. The purpose of FLCAG is to fund nonprofit community arts organizations, arts education and individual artists who are not currently funded directly by NYSCA. Decentralization support enables emerging artists and organizations to grow professionally and to enhance the cultural climate in communities and neighborhoods where they live and work.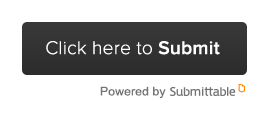 Community Arts Grants
Community Arts Grants support arts and cultural projects that promote an increase in arts activity and promise to enhance the cultural climate in the neighborhoods and communities where they live and operate. Grants range from $500 to $5000. Eligible for nonprofit organizations and individual artists.
Individual Artist Grants
Individual Artist Grants support artists in the creation of new work and foster and strengthen the connection between artists and their communities. Grants awarded are for $2,500. Only individual artists are eligible for this program. A maximum of 2 Individual Artists can be funded per county.
Arts Education Grants
Arts Education Grants support the role the arts play in engaging K-12 public school students through in-depth, age and skills appropriate artistic learning opportunities. Awards can range from $500 to $5000. Individual artists and nonprofit organizations are eligible to apply.
Crediting Your Grant:
This project is made possible with funds from the Statewide Community Regrants program, a regrant program of New York State Council on the Arts with the support of the Office of the Governor and the New York State Legislature and administered by Auburn Public Theater.