Auburn Public Theater was selected in 2013 by the New York State Council On The Arts (NYSCA) to be the administrative site for its five-county decentralization grant program.
Through Finger Lakes Community Arts Grants we regrant over $89,000 for the arts in Cayuga, Seneca, Wayne, Yates, and Ontario Counties.
The Decentralization Program was developed to ensure New York State's cultural funding reaches every part of the state. The purpose of FLCAG is to fund nonprofit community arts organizations, arts education and individual artists who are not currently funded directly by NYSCA. Decentralization support enables emerging artists and organizations to grow professionally and to enhance the cultural climate in communities and neighborhoods where they live and work.
HELPFUL LINKS:
Click below to download final report forms for 2018; &  budget forms & guidelines for 2019. Note that you must submit the 2019 application on Submittable (see link below). APPLICATIONS ARE NOW LIVE ON SUBMITTABLE. CLICK SUBMITTABLE BUTTON BELOW TO ACCESS. We do recommend that you work on the narrative of your application as a draft on your computer, and copy/paste final answers into the Submittable online form.
If you are applying for a grant, please read the 2019 Guidelines first!
2018 Final Report Forms 
2018 Community Arts Final Report Form
2018 Arts Education Final Report Form
2018 Individual Artist Final Report Form
EMAIL FINAL REPORTS TO janie@auburnpublictheater.org
2019 Guidelines & Forms
Budget Form (fillable excel form)
Fiscal Sponsor Form (fillable word doc)
CLICK BUTTON BELOW TO VIEW APPLICATION & APPLY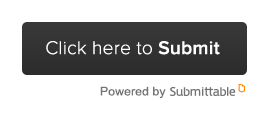 2019 Individual Artist Guidelines
2019 Arts Education Guidelines
2019 Community Arts Guidelines
For more information on how to apply contact Janie Micglire at janie@auburnpublictheater.org. The DEADLINE HAS BEEN EXTENDED for applications in the 2019 cycle, they are now due Friday October 26, 2018. 
If you are interested in other grant opportunities, please feel free to visit the following sites: